Welcome to Al Marcy's blog.
Most recent entry is at bottom of page.
Every child should have music education.  Music is a friend for life!

Decisions, Decisions, Decisions  Should I start a new song playing a marching band snare drum and have that driving the song throughout, or should I add it after the turn around in the 2nd time through???  What to do???

I tried out the RSS feed on my website and took off.  The feed seemed to make the page too busy.

JogTunes on iTunes has an entire episode (#107) featuring my music.  They took many different styles of music, both old and new!  Previously, I had only one track on episode (#103).  You can read about Me & JogTunes on their instagram posts.

This weekend, my album  The Best I Can Be  will be added to the store on here.  Now you can get my latest 3 albums!

Here is a bit of trivia...  When I wrote the song  She's All Mine  it took me all of 30 minutes!  Originally, it was a song called  Platinum Blonde  about political correctness or the lack of.  The song was getting impossible to finish and after 6 months I decided to do the song about my kid, then it all fell into place!

My song  I'm In It For Love  is recorded two times on my  Feel This Way  album.  In it's first version it's a power rock ballad style, in it's 2nd version it's a free flowing solo piano instrumental song.

Oh, I've made my decision...  I've started the song mentioned on an earlier post with drums, it's intense!

Being a creative person at heart, I spent 1 hour this morning working on my original music before getting ready for my day and I feel great!  Start the day doing what you love and the rest of the day will happily flow :-) !

I seriously dislike that dream I just had...  Maybe I'll get a song out of it tonight?

The first song I ever came up with was  Play With The Marsupials!  I wrote it while was sitting in a guard shack on a cold, snowy night.

Just put another singing picture on here.

When I lived at home, after a band job with my Dad & Brother, we'd come home and take a swim in the back yard.
I caught the 2nd half of the movie Apollo 13!  What a great story & movie.  So inspirational. 

Going to studio to put finishing touches on 2 new songs today...  They are called REACH and MOTHERLODE.  Being 02:00 Chicago time, I'm tired but excited!

I've never kept track, but I do wonder what the average time I spend writing a song is?  I think I will try to keep track from now on for the heck of it.  Should be interesting.  I actually may figure out when I'm most creative am or pm...  Oh, and even the days too!  Now this is goin' somewhere!

Started work on a new song called  CENTRIFUGE.  It features two awesome solos on synth.  I've played in practice but will record midi and adjust on the computer to make it just right.

Proud to say I spent the better part of yesterday working on a new song!  It is very hard hitting yet it has much funkiness!  I have the face of the song, but need to create the rest of the body.  This new creation looks to have much promise.  I may call it  ANALYZE.  Still, I may end up changing the name if something else strikes me when it's done.

UMMMMMMMMMMM...

Flow  is the new song.  In a word... groove! :-)  It feels so good!

My new song  FEEL THIS WAY  is featured on Gremlenstudios.com website.  I'm proud of my creation and especially proud of the modern "scat" section 2nd half!  That "scat" section has really got a cool feeling to say the least.  Everybody that hears it loves it and comments on how it get them tappin' and makes them smile!

The last two weeks I've been struggling with the composition of a song which I've decided to put to the side for a while...  The good news is that I have yet to delve deeply into my new song I started an hour ago, yet I'm excited because it's fresh, groovin' and energetic!

Oh, I changed both their song names now.  FYI.  That's all.

Wow!  Album is done!  INDUSTRIAL RHYTHM AND GROOVE!  It's on east coast getting replicated and printed.  I'm so proud and excited of my 11 new songs.  This album is awesome and I hope everyone likes it!  Release date info to follow.

6/12/15:  "Industrial Rhythm & Groove" Reveal & Release party with artist commentary - streaming LIVE on Friday, June 26 @ 7:00 p.m. (CST).  Click on the link:  https://www.youtube.com/watch?v=FWXa2yYJtVk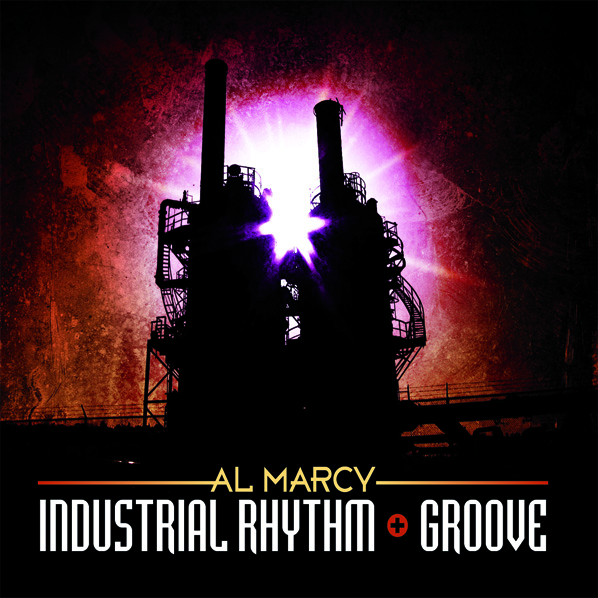 9/2015:   I had a great time as a judge at Darien Fest's, Darien's Got Talent contest.  Thanks for the invite and congratulations to all who participated!
10/15/2015:   November 1st, 2015  the first music video from my recently released Industrial Rhythm & Groove album will be posted on YouTube, Facebook and possibly here too!  I can't wait.  It's filled with lots of excitement, energy, movement and action.  The theme is "FLOW" of our world!  Everything from back flips to babies and dolphins to drumsticks...  Oh, did I mention cheerleaders?

11/07/2015:   I hope everyone had been able to see my video for FLOW of YouTube and my Facebook page.  My next music video will be for the song REPLICATE and it will be very different from the style of FLOW!

11/07/2015:   I'm proud to find out my song REPLICATE is in the top 10 listened to songs by Broadjam members!

12/13/15:   My songs REPLICATE (rock) and ANALYZE (e.d.m.) have spent many weeks on the Broadjam top 10 list and have climbed as high as #2!!!

12/13/15:   Very excited to have the making of REPLICATE music video scheduled to start on 22nd of this month!  This video will be waaayyyy different than the FLOW (of our world) video.  Variety!

3/01/16:   I'm proud to announce that Perpetual Music Group in has my song REPLICATE.  Anyone interested in usage contact P.M.G. in California!


3/19/16:   Getting my video up for GO!  It's on YouTube & FaceBook.   It's animated, cartoon style.  Fun space trip to alien space dance and back.  This is my 3rd music video from my Industrial Rhythm & Groove album.  I love all of your great feedback.  Enjoy


4/4/16:  I made it as a "Finalist" in the Great American Song Contest in the Instrumental category for my song "Afterglow".  Over 1800 songwriters from 44 countries competed.  Feelin' proud!   http://www.GreatAmericanSong.com
 

5/24/16:   Had a blast working on my new music video for my original song CRAZY.  Expected to be out sometime in June of this year!


5/25/16:   Today I received details on my INDUSTRIAL RHYTHM & GROOVE album's electronic distribution.  Getting around the globe!  GALVANIZE, TIME, CENTRIFUGE, GO, ANALYZE, FLOW & REPLICATE are getting the most interest in that order.  Songs available on iTunes, Spotify, Apple Music, You Tube Music, Google Play, CD Baby, Tune Core and more.  U.S.A., Russia and the Scandinavian countries are the biggest purchasers through streaming.


5/25/16:   I'll be down but not out, for a while.  Shoulder surgery tomorrow.  Expecting weeks of healing and months of rehab.  CRAZY video still in the works for June 2016.


7/14/16:  CRAZY video is up!!  Check it out!!!
10/23/2016:   I am very proud to announce that my music video for GALVANIZE is out today!!!  It offers a mix of old and new footage and me on bass/keys/drums!!!


12/15/2016:   I'm excited that POND 5 is making my music available on their site for design project needs...


12/18/2016:   My song ANALYZE off of my I.R.G. Album was a semi-finalist in the 2016 Dallas Songwriter Competition!
***Also***
My song AURAL THERAPY off of my FEEL THIS WAY album was awarded 2nd place in the same contest!!!

04/09/2017:   Just got the inspiration for a video of my song MOTHERLODE.  This is gonna be fun!

05/07/2017:    I've been working on a music video for my song TIME.  TIME music video should be out this month.  Stay tuned!!!  Shooting footing for MOTHERLODE later this month also.  Two very different videos.  Busy and fun month!

5/12/17:   Mark your calendar.  My TIME music video release date is May 27th.
5/25/17:   My I'M IN IT FOR LOVE song lyrics were awarded semi-finalist in the Song Of The Year music/lyric writing competition.
5/27/17:   TIME music video is done and out today!  Very cool and I'm very proud. 
6/22/17:   My video for CENTRIFUGE is up and out!  It was fun!
8/1/17:   I don't have all the details at this point, but, some of my songs have made it into and got some awards in the UK Songwriters Competition.  I'll be back with more information when I have concrete details!!!
8/5/2017:   UK Songwriting Contest notified me that my songs ANALYZE (electronic dance) & GALVANIZE (instrumental rock) have made it through the semi-finals round!  I've got my fingers crossed for even better news as the competition moves on!  I'd like to thank the UK Songwriting Contest Judges for taking their time and giving my work their full attention!!!
11/19/2017:   My music video for REACH will be out December 01.  It's really different and creative, I hope you enjoy it!
3/20/18:   Just put my latest music video out!  AFTERGLOW is different than the other videos.  I used an infrared camera to shoot it, so, it's recorded in heat signature not a visual light camera.  The song has flute and marimba to switch things up a bit.  I'm proud that it still delivers that Al Marcy punchy style from that you've come to know on my Industrial Rhythm&Groove album!  Enjoy!
3/25/18:   I'm proud to announce that I've gotten SEMI FINALIST in the SONG OF THE YEAR CONTEST for my song ANALYZE in the category of electronic dance.  Previously I had won semi finalist for my song I'M IN IT FOR LOVE which is more of a contemporary song.
9/24/2021:  Wow!  It's been a while and I've made it this far without Covid 19.  I hope you're well too!  Time to celebrate with a new album I have been working on!
9/26/2021:  My new album will be called Playin' With Sound!  To be released toward the end of this year. It has 12 origional songs. It is not a kiddy album, but I had fun creating with many instruments and styles in the Al Marcy way.
11/1/2021:  Playin' With Sound release date is November 19, 2021  Instrumental Rock and Avant Garde styles!  I hope you enjoy!